Wishing Well Preschool Tuition 2022-23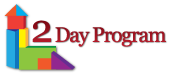 Two day tuition is $155.00 monthly, payable in 10 equal payments Beginning on August 1st. (Tuition will be appropriately prorated if enrollment and/or payments begin after August)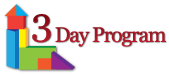 Three day tuition is $191.00 monthly, payable in 10 equal payments Beginning on August 1st. (Tuition will be appropriately prorated if enrollment and/or payments begin after August)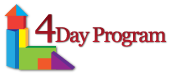 Four day tuition is $253.00 monthly, payable in 10 equal payments Beginning on August 1st. (Tuition will be appropriately prorated if enrollment and/or payments begin after August)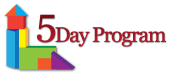 Five day tuition is $302.00 monthly payable in 10 equal payments. This class is available to the four or five year olds who are participating in a 4 day program and would like a 5th day by being in an extra-curricular class on Tuesdays.

This program includes 30 weeks of extracurricular classes.
Please note that annual tuition is paid over ten equal payments beginning on August 1st with the last payment due May 1st.. This way short months, long months, holidays, and even three snow days are all taken into account and spread out so your monthly payment remains constant.
Checks should be made payable to "Wishing Well Preschool". The 1st payment (August 1st) should be mailed or dropped off to The Enrichment Center 14574 Ridge Road North Royalton Ohio 44133 the remaining payments can be either given to the teacher during car pool, placed in your child's back pack or mailed to The Enrichment Center.
Again, payments are due on the 1st of each month. In an effort to be accommodating, we extend a 10 day grace period but any tuition payments received after the 10th of the month will have a $10.00 late fee added to your account.
You can always pay by credit or debit card at The Enrichment Center or On-line. We accept VISA, MasterCard and Discover.
If you plan to pay with cash, please place the amount in an envelope marked with the amount enclosed and your child's name, and bring it into school to receive a receipt.
Tuition Payment Schedule
Late Charges: A late payment fee of $10.00 will be charged for payments received after the 5th of the month.
Enrollment Fee: There is a $75.00 per child non-refundable enrollment fee.
Late Fee and Returned Checks: We do not send monthly reminders. Please remember to have your tuition in by the 5th of each month to avoid a $10.00 late charge. This late charge will be added to your account on the 6th of the month. You will be sent a reminder when your account is overdue. It may become necessary to withdraw your child should your account become more than two months overdue.